Knowing which are the most beautiful cities in Mexico is quite a challenge, living in this convulsive time often leads us to forget how magical it can be to stop for a moment in the street and look with avid eyes at the place that surrounds us, just to discover that we are in a beautiful city.
And Mexico is full of beautiful cities, not only because of its people or its food but also because of its beautiful architecture, its landscapes, the weather, and the beautiful scenery.
Needless to say, Mexico has countless beautiful cities.
Mexican cities are so beautiful that the United Nations Educational, Scientific and Cultural Organization (UNESCO); has countless mexican cities on its list of UNESCO heritage sites.
Furthermore, UNESCO has granted the title of "Heritage City" to many Mexican cities to preserve their cultural beauty.
Of course, not only Mexicans should be proud of their beautiful cities, on the contrary, we should all aspire, at least once, to visit one of these beautiful Mexican cities. Live the heritage of Mexico!
Don't allow the day-to-day routine to absorb you, stop for a moment, take a second to enjoy the wonders that the world offers you, and allow the beautiful cities of Mexico to enchant and teach you.
My top 5 most beautiful cities in Mexico:
It is difficult to choose only five among so many majestic cities in Mexico, but time and space do not allow me to cover each of those Mexican cities that are so beautiful that they make you want to carry them on a keychain forever.
So I will reduce my list to just five of those Mexican cities that captivate me for their architectural beauty and for their classic and beautiful aura, so beautiful that they border on the unreal.
Guadalajara, Jalisco
It can be considered the gateway to Puerto Vallarta, but don't let that blind you; Guadalajara is one of the most beautiful cities in Mexico because of its people, its beautiful women, its universities, the weather, and public squares. It also has the best tequila!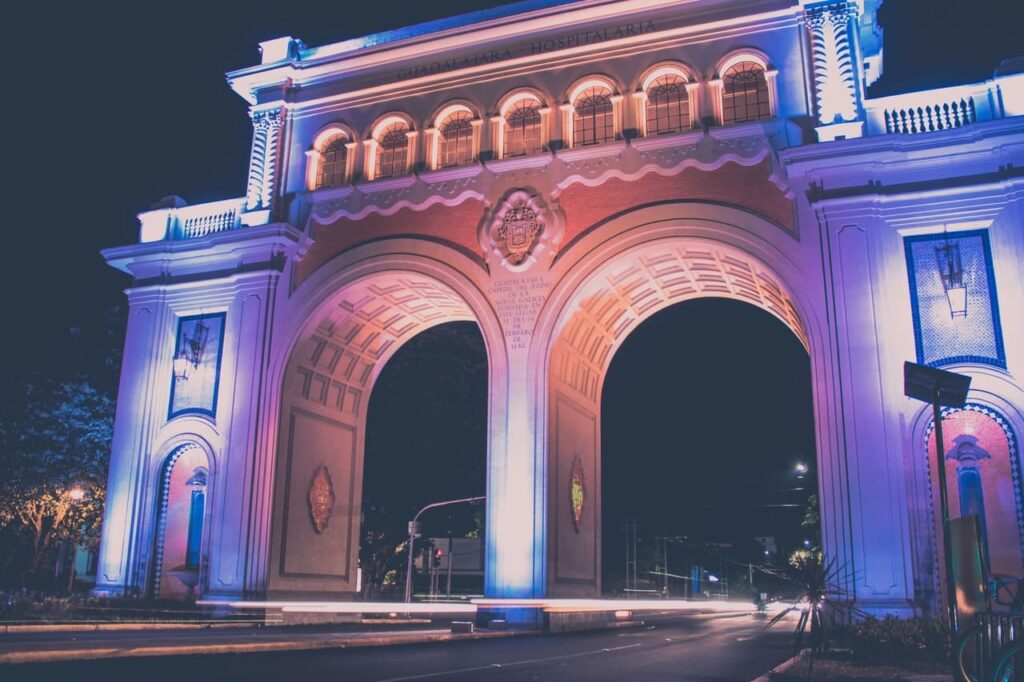 Cancún
Located in the state of Quintana Roo; Cancun is in the top five of the most beautiful Mexican cities because it is simply the jewel of the Mexican coast.
In Cancun, you can enjoy the Caribbean sea, dreamlike landscapes, amazing food, and history: Mayan ruins! Nothing more and nothing less. Cancun is an unmissable destination in Mexico.
Zacatecas, Zacatecas
We arrived in the north of the country, which is house to some of the most beautiful cities in Mexico.
Why is Zacatecas one of the most beautiful cities in Mexico?
Because it will give you a tour of the past!
A tour full of architecture, traditional food, customs, history, and northern hospitality. A cultural heritage!
Acapulco
Whenever you hear the word "Mexico", it is likely that you immediately think of the beauties of Acapulco.
Another excellent beach destination. Acapulco is synonymous with enjoyment, sun, and a lot more; which is what makes this city one of the most beautiful places in Mexico.
Mexico City
And you can't talk about beautiful cities without talking about Mexico City. The country's capital is a dream of architecture, modernity, and life. A jewel amid the chaos of everyday life.
It is called the "City of Palaces", and it is not for nothing; Mexico City is one of the largest and most beautiful cities in the world. Full of museums, churches, huge buildings, and public squares.
Visiting Mexico City is walking through Latin American history, between legends and myths.
Walking through this metropolis is walking between the past, the present, and the future. You can't miss it!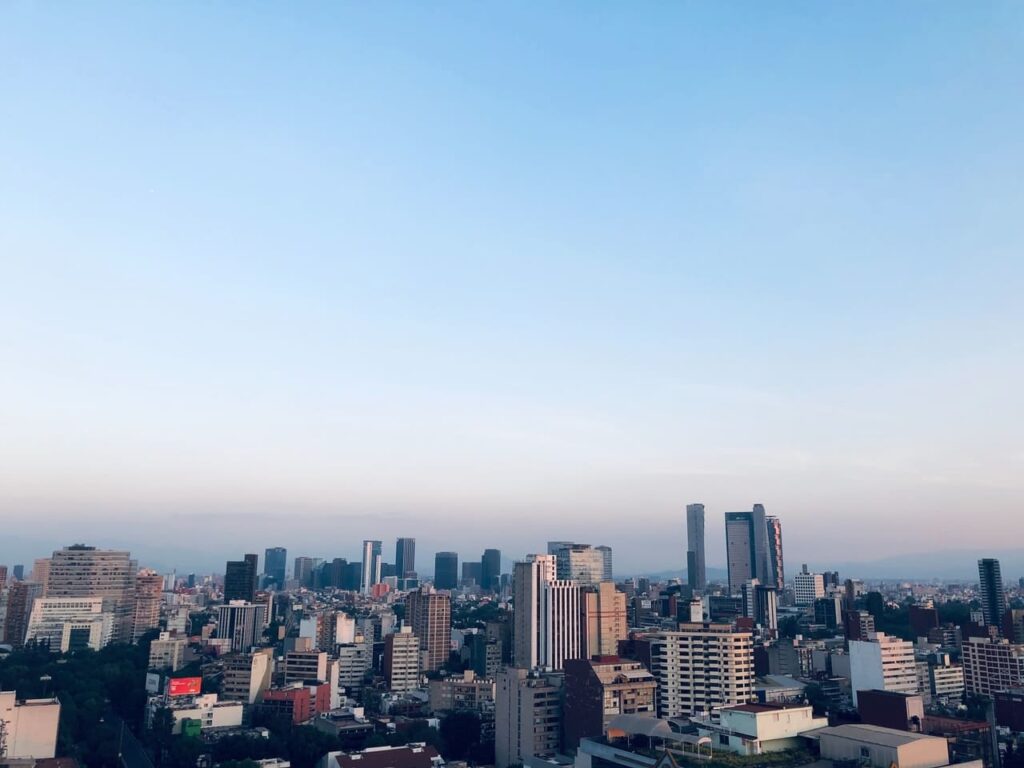 Mexico not only has "beautiful cities", but also "heritage cities"
As mentioned before: Mexico has cities so, so beautiful that UNESCO has given the title of "Heritage Cities" to a select group of Mexican cities.
We cannot leave these cities out of the top of the most beautiful cities in Mexico:
Morelia, Michoacan.
The city has a mixture of architectural styles as if it had been orchestrated by one of the best orchestra conductors. Morelia is one of the most beautiful cities in Mexico because it has monuments, public squares, and churches that are the dream of any architecture lover.
It was named "Heritage City" on December 13, 1991.
Oaxaca de Juárez, Oaxaca.
En esta hermosa ciudad mexicana no solo encontrarás tradiciones e historia, también hallarás un invaluable tesoro civil y religioso que se remonta al siglo XVI.
Fue reconocida como "Ciudad Patrimonio" el 11 de diciembre de 1987, en especial por su Centro Histórico y por la Zona Arqueológica de Monte Albán.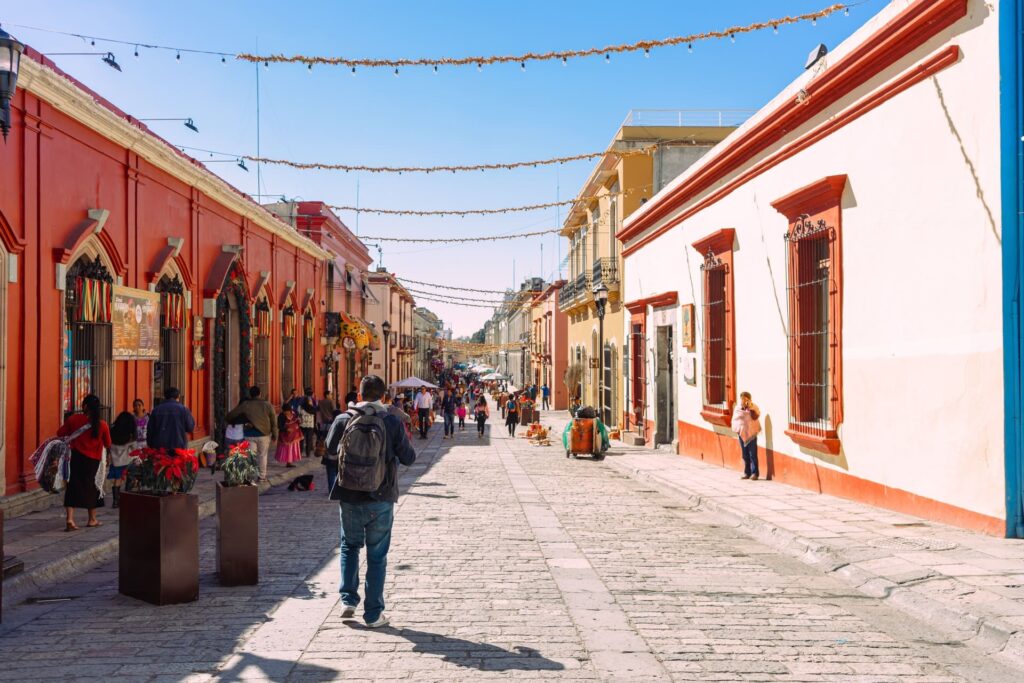 Tlacotalpan, Veracruz.
We must count this as one of the most beautiful cities in Mexico. It is rich in history and traditions. Additionally, it has the best that the Caribbean has to offer.
Its architecture, food, its people, and everything in Tlacotalpan screams "Cultural Heritage of Mexico!"
It was included in the UNESCO heritage list on December 11, 1993, because its neoclassical architecture (VII and XIX) is undoubtedly beautiful.
Más artículos que te pueden interesar: