Visit Tulum and its Cenotes. Tulum is one of the most touristic and attractive places in all of Mexico, in addition to its beautiful and crystal clear beaches, the Mayan Ruins are the perfect attraction to escape for its cultural history full of Mexican roots.
A stunning view of the Caribbean Sea will allow you to clear your mind and travel in the secluded part of this walled city. And there's no place in Tulum you can't visit without falling in love.
Tulum has become the eye of the tourist world, its diversity of flora and fauna, geographical location, and archaeological areas have allowed Unesco to consider it a World Heritage Site.A stunning view of the Caribbean Sea
What to do in Tulum?
You may have wondered, what to do in Tulum in addition to bathing in its charming beaches?, Perhaps time will not be enough to visit the Mayan ruins, the sea castle, the magical towns, its walled city but an agenda is more than enough to take advantage of these and other activities that will leave you exhausted but happy.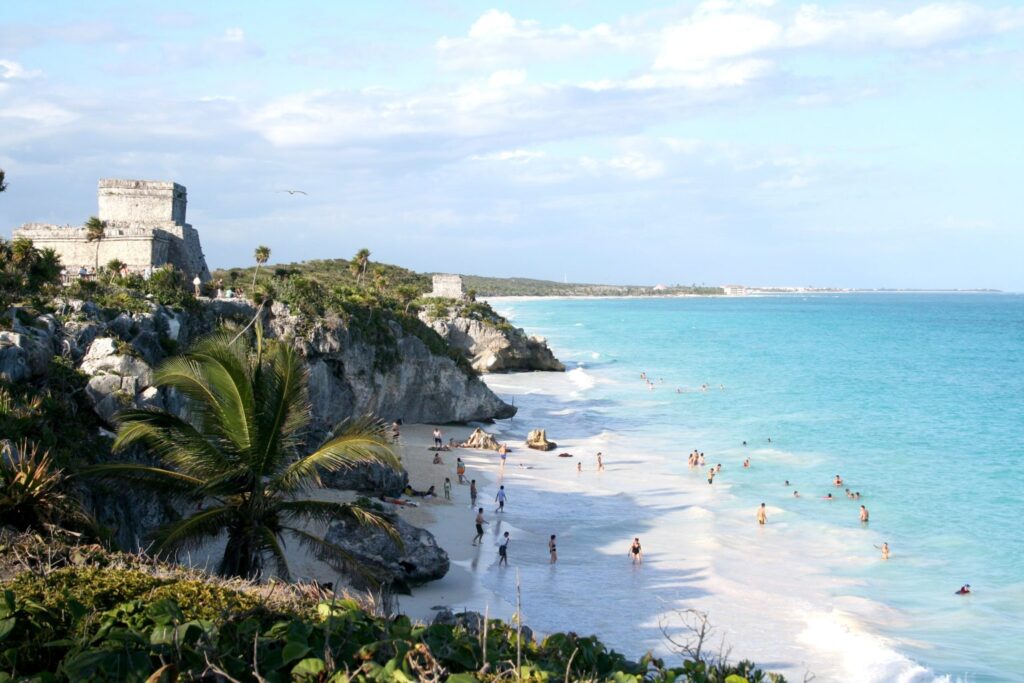 Visit the five Cenotes of Tulum
If you travel to Tulum, you can take a tour of these five cenoteswhere you can practice diving, meditating, swimming or just enjoying its stunning view, taking the best selfie and appreciating the sea animals that will keep you company.