Who doesn't want to go to the sea for a few days and let the sun and sand wash away all the problems and stress that day to day can carry on our backs? The beaches of Quintana Roo are the best to release and charge our batteries.
It not only has dazzling sunrises and magical sunsets. 
On the beaches of Quintana Roo you will find the delight of good food, nights of dancing, music and laughter; as well as incredible hotels and adventures at sea.
Come and discover the best beaches in Quintana Roo, those that you should add to your list of wonderful places to visit and love.
4 of the best beaches in Quintana Roo this 2023
When we talk about the best beaches in Quintana Roo we don't just talk about beaches; we talk about everything the region can offer.
From ancient archaeological sites where you can learn about the Mayan culture; impossible natural formations such as cenotes or underground caves; important natural reserves that maintain the fauna and flora.
So, if you think that you will only see sand, sun and water, well, you will be pleasantly surprised. Because the beaches of Quintana Roo are a true natural treasure.
Here is a small list of the best beaches in Quintana Roo, to pique your curiosity and give you the push you need to plan a visit to the Mexican Caribbean.
If you arrive in the northwest of Quintana Roo and take a ferry in Chiquilá you will be able to step on one of the best beaches in Quintana Roo.
Holbox is a dream for those who love ecotourism, for those who hope to preserve its narrow strip of virgin sand and its crystalline waters.
One of the beaches in Quintana Roo that is part of the Yum Balam Protection Area, in charge of preserving the biodiversity of this site.
While you are on the ferry you cannot stop looking what surrounds you, because it is part of the charm of knowing Holbox: its unforgettable views full of colors, textures and shapes.
It has an important fauna. From May to September you will meet the whale shark and during the summer you will see the magnificent spawning process of the hawksbill turtle.
And there, very close, you can find Isla Pájaros, where you will enjoy a landscape full of storks, flamingos, frigates; and as a plus you have Pac Chen, an ancient Mayan town.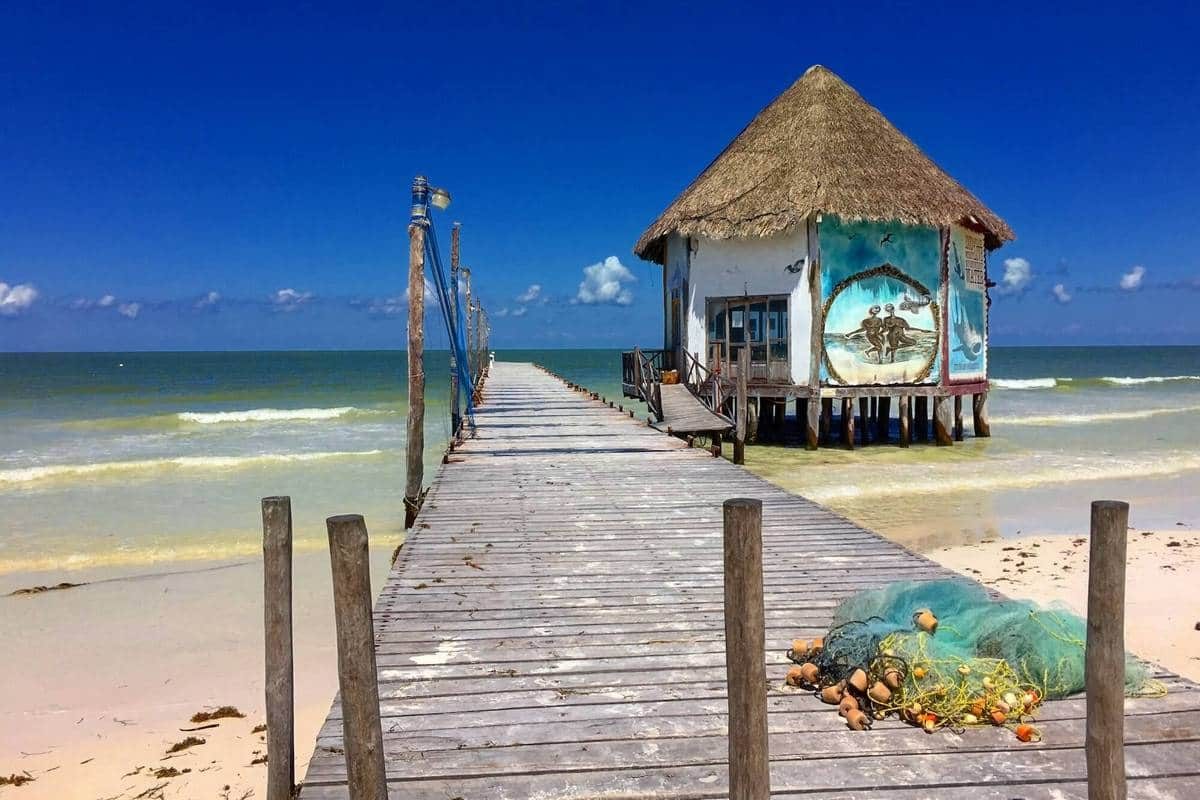 As its name says: it is a piece of paradise kept in the Mexican Caribbean.
Playa del Secreto is one of the best beaches in Quintana Roo precisely because of how little known it is.
So if you are one of those who longs to be in the sea and fantasize that it is only you and no one else, then this beach in Quintana Roo is for you. Do not hesitate to discover it.
Whether you want to see its turquoise waters from the sway of a boat, immerse yourself in its blue depths, or daydream from its soft and warm sand; Playa del Secreto gives you everything.
Like many other beaches in Quintana Roo, this is a haven for nesting crabs and sea turtles. Not to mention that it has important vegetation and intricate mangroves.
You will find it 15 kilometers from Puerto Morelos.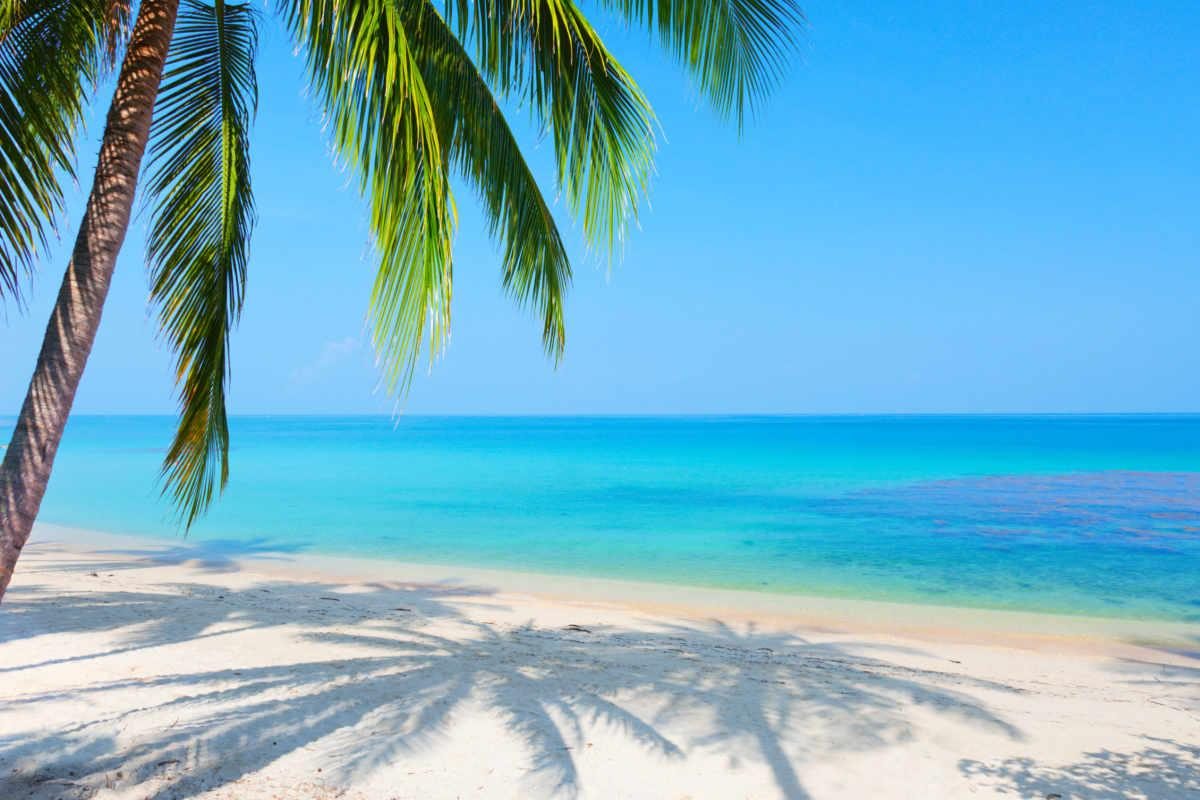 Why not test your senses on one of the best beaches in Quintana Roo?
Punta Maroma boasts an almost virgin environment, a large number of animal species; in addition to crystal clear waters and a good and beautiful extension of mangroves.
And as if that were not enough, thanks to its strategic natural location, you can discover the second largest reef formation in the world. A great opportunity to enter the world of diving.
You can also have other experiences such as kayaking through the mangroves or snorkeling in the turquoise waters of the beach.
Now, if you want to leave with an unforgettable memory of one of the best beaches in Quintana Roo, then you cannot miss the opportunity to go to Tres Ríos, where there is a theme park.
This will discover the wonders of the jungle, the mangroves, the cenotes; ride a horse through the white sand or… You will be able to experience nature from the rest of your senses!
The park offers the ‹‹Sensorama››, an experience where a mask will put the rest of your senses to the test, making the place remain recorded beyond what you can see.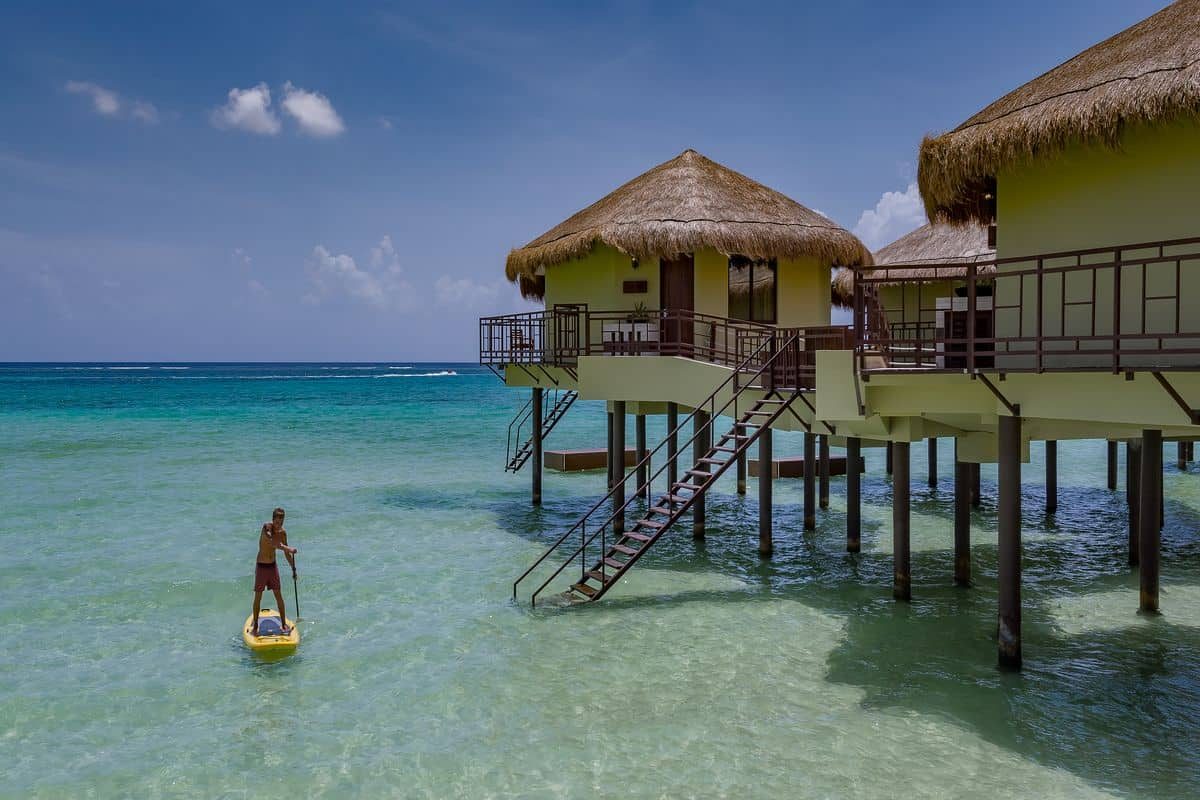 It is one of those beaches in Quintana Roo that you must visit with family or friends, so that you can enjoy the bike path in company.
So you can live the experience of camping on one of the best beaches in Quintana Roo.
How many times can you say that you have camped on white sand and with the sun almost at your fingertips?
On the other hand, you have the opportunity to practice snorkeling in its calm waters, as well as take an energetic walk through the mangroves, or visit the impressive cenotes, there, within reach of a few kilometers.
Do you like orchids? Who does not?! Well, on this beach in Quintana Roo you have the fortune to visit a beautiful orchid garden in nothing more than the Mexican Caribbean.
Give yourself the opportunity to continue discovering the best beaches in Quintana Roo; to continue dreaming with your eyes open and your senses to the fullest, while the sun, sand and water charge your soul with pure energy.
Más artículos que te pueden interesar: