Cancun magic at christmas. Christmas in Cancun may not be white, but it will be loaded with the magic of the tropics, its flavor, warmth and traditions full of color and harmony.
For those who want to escape the bitter cold of the northern hemisphere or simply want a different kind of Christmas, Cancun is a wonderful choice to spend the festivities.
In fact, from December to February, Cancun has ideal vacation weather: almost no rain, warm nights, and deep, blinding blue skies for much of the day.
So, if you love sand, dreamlike blue waters and the sun charging you with vitamin D, Cancun is your best option this Christmas.
Stay to discover the wonders of Cancun at Christmas.
1. Christmas, Posadas and Cancun
The so-called Posadas are one of the most celebrated and loved traditions by Mexicans on these dates.
They take place nine days before Christmas Day and represent the journey of the pregnant Virgin Mary, accompanied by her husband Joseph, to Bethlehem, where the Child Jesus would be born.
Beyond the religious focus, you will be able to enjoy traditional Christmas carols from the region, dozens of parishioners wearing the typical white Mexican costumes while they go in the corresponding procession; ending with a piñata.
Xcaret Park, an eco-archaeological park, south of the city, is a must to enjoy the traditional Posadas, if you want to experience a true Christmas in Cancun.
2. A tradition ‹‹with Piquete››
If you are in Cancun this Christmas, you cannot leave without trying the ‹‹Ponche con Piquete››, a drink with an ancient tradition in Mexico, therefore, in the Riviera Maya.
Attending the Posadas is synonymous with enjoying the Christmas drink, made from fruit (guava, plums, apple, among others), cinnamon, and of course, the touch of ‹‹piquete››. Depending on taste, it can be rum, tequila or brandy.
How can you go to Cancun during Christmas and not appreciate its varied and exquisite gastronomy?
3. New Year's Eve in Cancun
Something that Cancun has throughout the year are its incredible nightclubs, where dancing, partying and fun are guaranteed.
Can you imagine how Cancun is transformed for Christmas?
You should cheer up and join one of the many New Year parties that Cancun offers during its warm Christmas nights.
Among the best places to leave behind the tears and worries of the year that is ending, Cancun offers you: El Coco Bongo, El Bar Señor Frog's, La Habichuela Sunset and Bar la Vaquita.
It depends on what you are looking for, Christmas night in Cancun gives you romantic atmospheres, alcoholic drinks by the liter, music to dance until you drop, and even more familiar and quiet areas.
4. Christmas shopping in Cancun
Shopping during the holidays is part of the appeal of traveling. And if you decided to visit Cancun this Christmas, you have to appreciate the variety of offers and products that the city offers you during the season.
If you like traditional, handmade, that will remind you of the quaint place you went to whenever you look at it, then you must visit Mercado 28. A kind of flea market with countless handicrafts.
But if you prefer something more sophisticated and with an international brand label, Plaza las Américas is your place. There you will find both internationally known brands and those loved by locals.
Now, if you are interested in enjoying more than a day of shopping, you can go to the Isla Shopping Village, located on Boulevard de Kukulcán, and spend quality time with family or friends.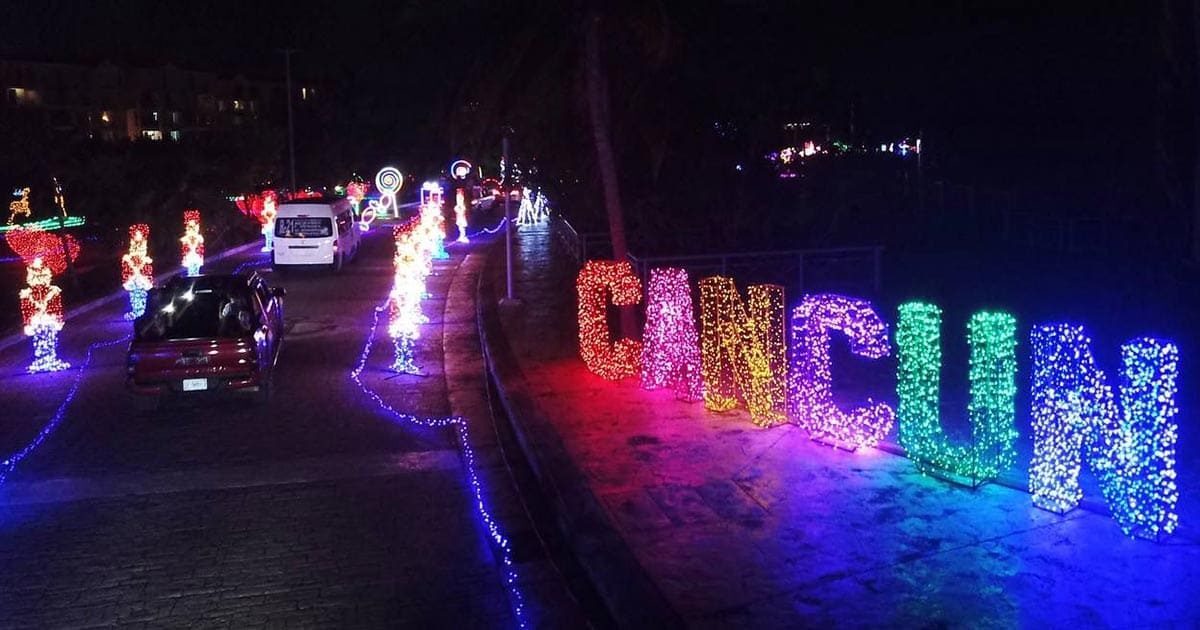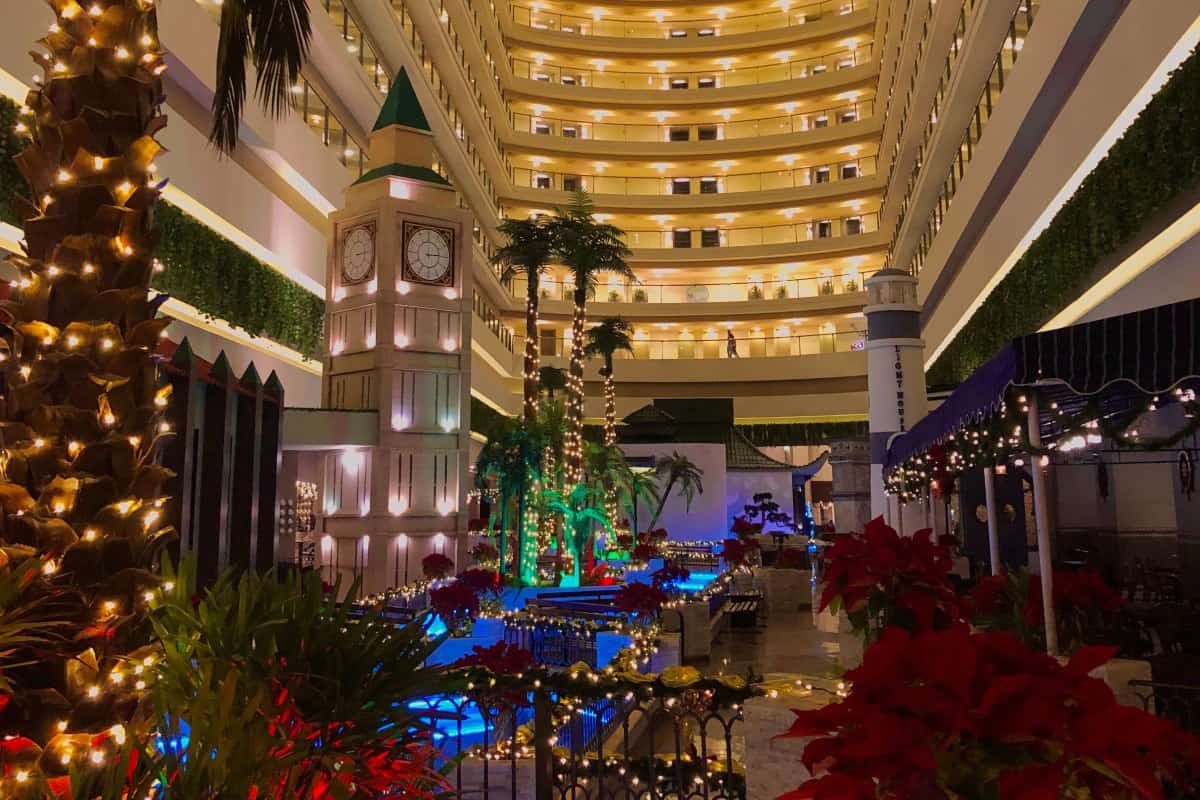 The local government has carried out this initiative for some years, in order to entertain locals and tourists. The so-called ‹Christmas Show Cancún››.
It can be seen every Christmas on the Malecón Tajamar. You will be able to enjoy a beautiful show of Christmas lights, sculptures and Christmas magic, from the tropics of Cancun.
6. A Christmas of sun and beach in Cancun
And of course, we cannot forget the jewel in the crown: The beautiful beaches of Cancun, which are more than ready at Christmas for the enjoyment of locals and visitors.
Winter in Yucatan is characterized by its almost non-existent rainy days, a bright sun and clear days full of expectation.
Some of the activities that you can practice in Cancun during Christmas, in addition to lying in the sun and enjoying the view, are snorkeling, surfing and excursions to the surrounding islands.
Taking Cancun as a destination this Christmas is a choice that few would reject, because who doesn't want to experience the magic of Christmas, bathed in the sun and the salts of the Riviera Maya, right?
Of course, don't forget to make reservations in advance, because it is high season for the beautiful coastal city. This way you avoid having bad times in what should be a perfect vacation.
Also don't forget to bring swimsuits, sunglasses, light clothing, and plenty of sunscreen. Because Cancun at Christmas is still a paradise of sun, water and sand.