You don't need a specific date to celebrate love. And the Riviera Maya is a clear example of that, because romantic places in Cancun are what is left over.
Honeymoon, marriage anniversary, boyfriends; whether you are celebrating a week, ten years or fifty with your partner.
It doesn't matter. That romantic place in Cancun is waiting for you to renew your vows of love and entwine the bond more solidly around your relationship.
There is a reason Cancun is one of the most recommended and favorite places for those who know they want to spend days out of the ordinary, as if they were part of a romantic Hollywood movie.
Are you willing to find the best romantic places in Cancun? Because here we are willing to point out those unmissable places for dinners, walks and memorable memories.
Those romantic places in Cancun that you cannot miss
Who has not dreamed of dining under the moonlight, lulled by the sea and rocked by the sea breeze, while tasting delicacies from the Mexican Caribbean?
Or, who has not wanted to take a walk with the sea in the background, while you talk trivialities with the one you love?
And if you have not done it, surely you will end up doing it after observing these romantic places in Cancun that we have prepared for you and your partner.
How about a little physical activity while enjoying the company of your partner?
If you are one of those who love to exercise together, because sports and overflowing energy are your thing, then a bike ride or skate along the Malecón Tajamar is that romantic place in Cancun that you need.
They can wake up with the sea dawn in Cancun or let themselves be enveloped by its twilight, for its beautiful colors, smells and sounds.
A walk in which they can talk and talk and talk until you feel satisfied.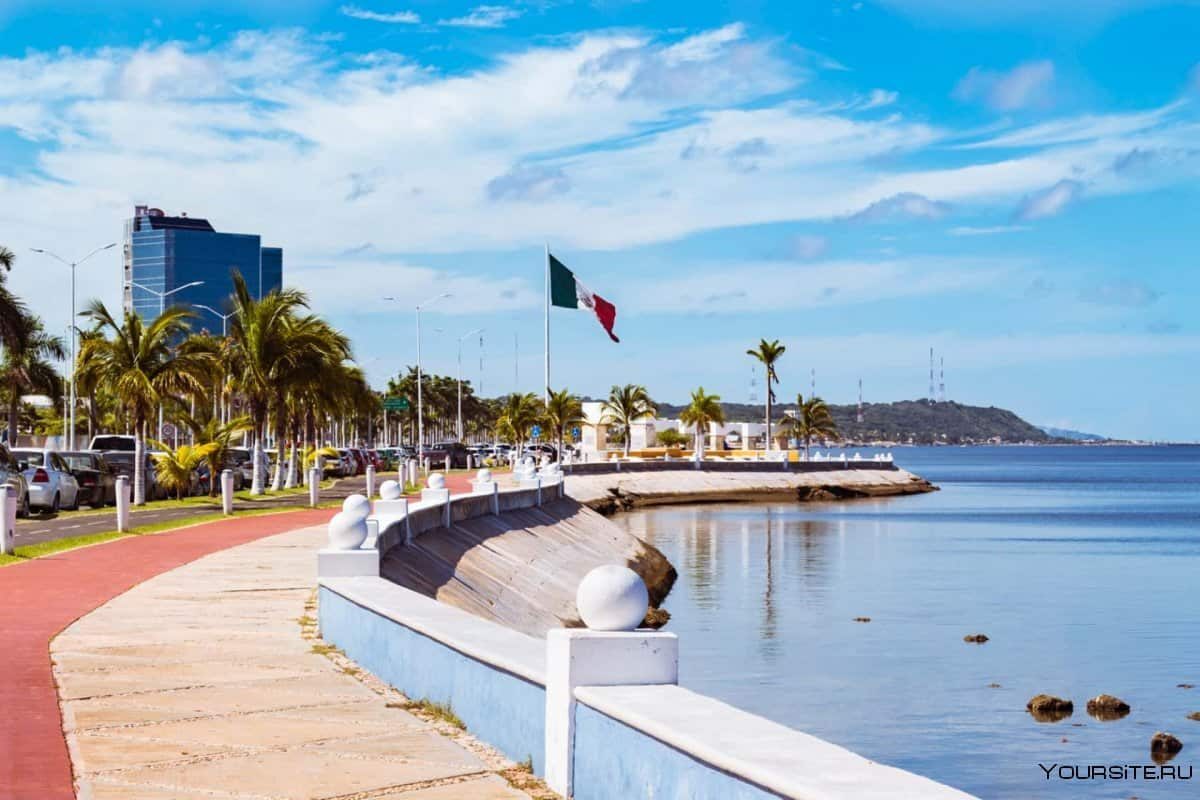 If you are looking for luxury and comfort, then your romantic place in Cancun should be one of the all-inclusive hotels in the city.
And one of those all-in-one romantic places in Cancun is the Le Blanc Spa Resort.
Not only does it have more than two hundred rooms, but all its facilities are top-notch, which has made it one of the favorite places for newlyweds.
Couples have access to a wide variety of swimming pools, a beautiful white sand beach, tours of the Nichupte lagoon, panoramic views of the Mexican Caribbean Sea.
And of course, they can enjoy relaxing and revitalizing hydrotherapy massages or any other service from the luxurious spa that the hotel has.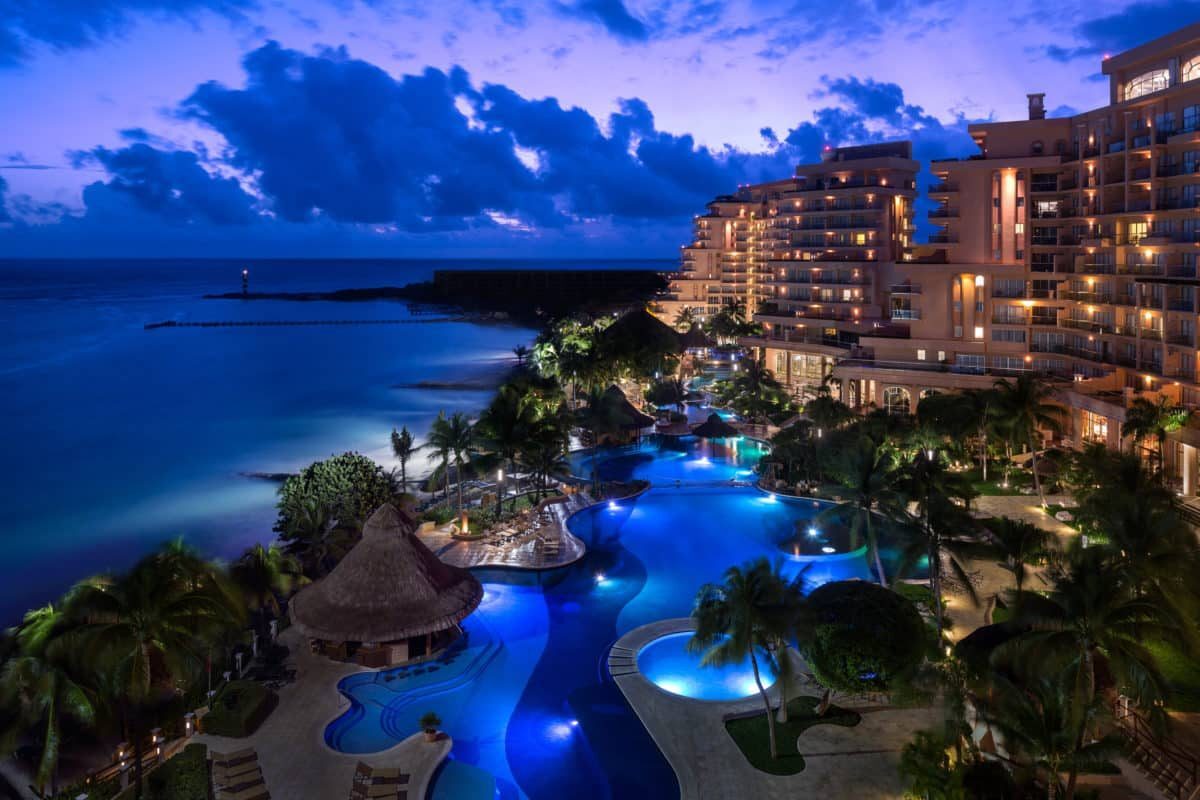 Otro de los lugares románticos en Cancún es el Jardín del Arte; ubicado en la zona hotelera de la ciudad, parece sacado de una película de cliché romántico. 
Pero es justo eso lo que se busca en una salida romántica, ¿no?: el aire roza, el trinar de las aves, el inmenso azul del cielo despejado, el sol sonriendo a los tortolos, césped brillando con rocío… Pues aquí lo tienes. 
¡Y no tienes que hacer una gran planificación! Solo debes tomar un transporte hasta la zona hotelera, llevar una canasta con lo que vayan a merendar ¡y listo! Su propio momento de película en Cancún.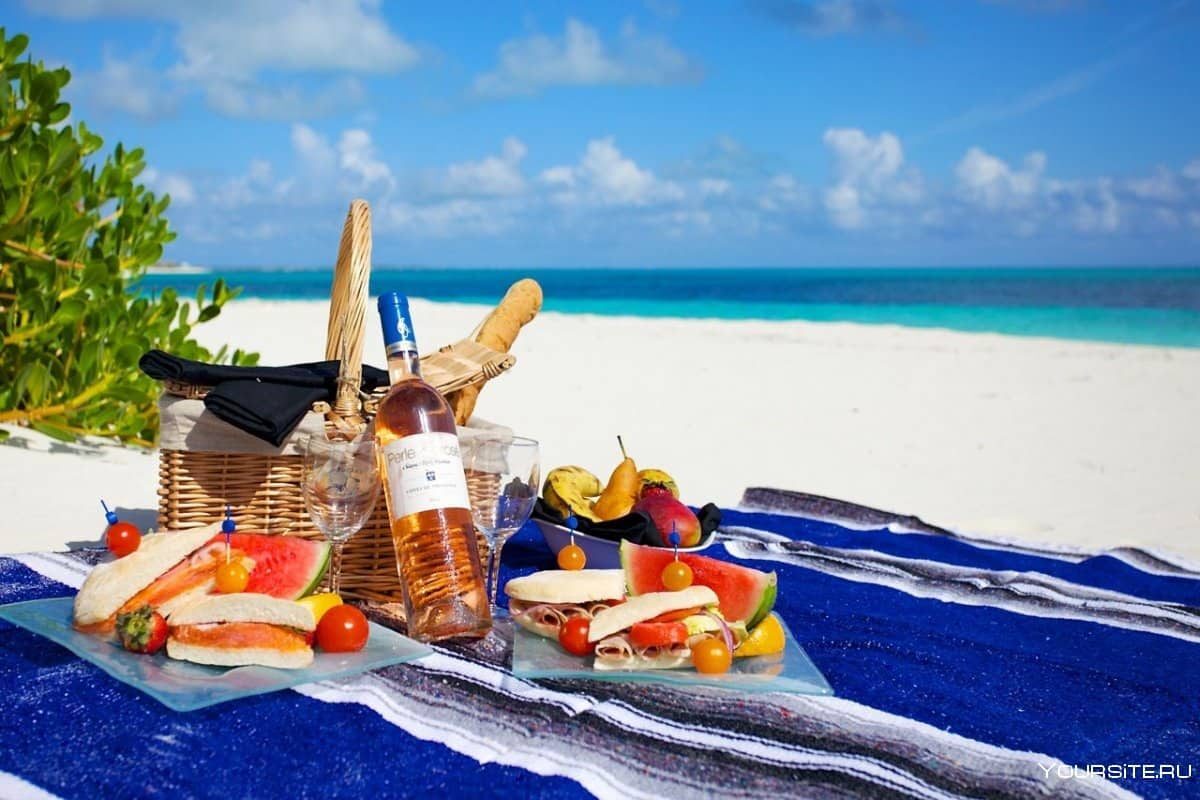 A dinner with candlelight, sea breeze and magic of the Riviera Maya cannot be missing from the best romantic places in Cancun, right?
This is one of those plans that you must carry out to reciprocate your partner's love, to leave a mark on the relationship.
You must organize a dinner in one of the Casitas del Ritz. These small artisan cabins on the seashore, where gauze fabrics billow and where you will be served by your own personal waiter, is something worth experiencing.
And now what do you think of the romantic places in Cancun? Don't tell me it's not charming, right?
It is worth the effort to take a little getaway with your partner to Cancun to experience what its romantic places have to offer, isn't it?