4 extreme sports in Cancun that you must experience.
If you think that the Mexican Caribbean is only turquoise waters and clear skies, you are missing out on one of the best experiences when visiting the coast: extreme sports in Cancun.
Whether you love adventure or prefer the calm of resting on the white sand beach; You can't miss Cancun's extreme sports.
It is about going beyond the comfort zone, creating memories that will make you long for that trip, and why not, that will make you want to return and discover many more sports that take you to the extreme. 
And all this in one city: Cancun.
In Cancun and the Riviera Maya is the second largest reef in the world, not to mention its strategic position in front of the Caribbean Sea, a paradise on Earth, so… Why not try extreme sports in beautiful Cancun?!
As mentioned before: If you are someone who longs to live life to the fullest, this article is for you. And if you are one of those who have a good time lying on a deckchair, facing the sea… this article is also for you, because life is one!
Do you think you will have many opportunities to say: ‹‹I visited Cancun and did extreme sports››? Maybe not! So… You cannot miss the opportunity to show off the adventure that results from each trip you take.
Before venturing out to practice any of the extreme sports in Cancun, you must be prepared to put your skills to the test and have the most of fun.
4 extreme sports in Cancun you can enjoy

1. Wakeboarding, one of the most requested extreme sports in Cancun
Enjoy panoramic views of the Caribbean Sea… from the sky? Of course you can!
Parasailing is an extreme sport in Cancun that gives you the opportunity to see the coast from a much more incredible perspective.
You just need to let yourself be carried away by the nature; the wind on your skin, the crystalline water at a certain distance from your body, and the spectacle that is the Riviera Maya seen from the air.
And do you know the best of all? You don't have to go alone! Many of the companies that handle these extreme sports in Cancun offer parasailing as a couple, and if you wish, you can add one more guest.
Some of the agencies that you can consult to experience this extreme sport in Cancun are: Parasail Cancun and Parasail Center.
2. Discovering the magic of the cenotes: Rappelling one of the extreme sports in Cancun that tests your strength
Surely you have heard of the cenotes in the Riviera Maya, those dazzling pieces of nature that were so sacred to the Mayans.
Well… What would you say if we told you that you can descend to these beautiful lagoons as if you were a climber?.
This is a very demanding extreme sport in Cancun, because it requires great physical and mental effort. But don't be scared, it's not impossible. There are many who venture to experience this extreme sport.
Either to test your own strength or to enjoy the cenotes from another angle; this extreme sport in Cancun should be part of your plans while you are visiting the city.
Rappelling is one of the many extreme sports in Cancun, it is very safe and has instructors with many years of experience, so there is no danger.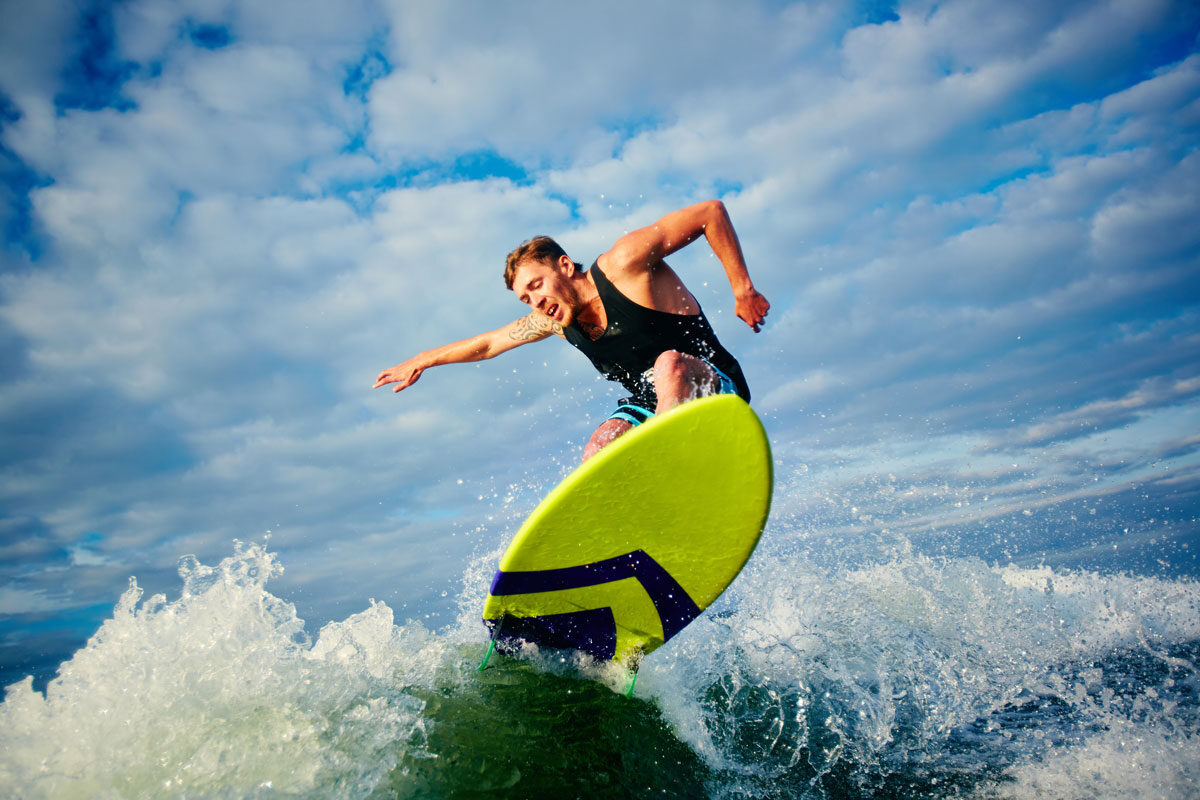 3. Off-road trip: ATV one of the funniest extreme sports in Cancun
This is an experience for those who want to spend a whole day on adventure: from hiking in an SUV through the jungle, to incredible views from a zip line, swimming in the cenotes, and even enjoying a good tequila.
Do you want to live more than one extreme sport in Cancun, in just one day? Then this jungle trek is for you.
The most pleasant thing about this experience is that you can live it with your family or with your group of friends. Collective memories that will make your trip to the Riviera Maya unforgettable.
This is one of the extreme sports in Cancun that takes you out of the comfort of the sea and takes you on a totally different adventure than what you are used to.
4. Exploring the waters of Cancun: Kayaking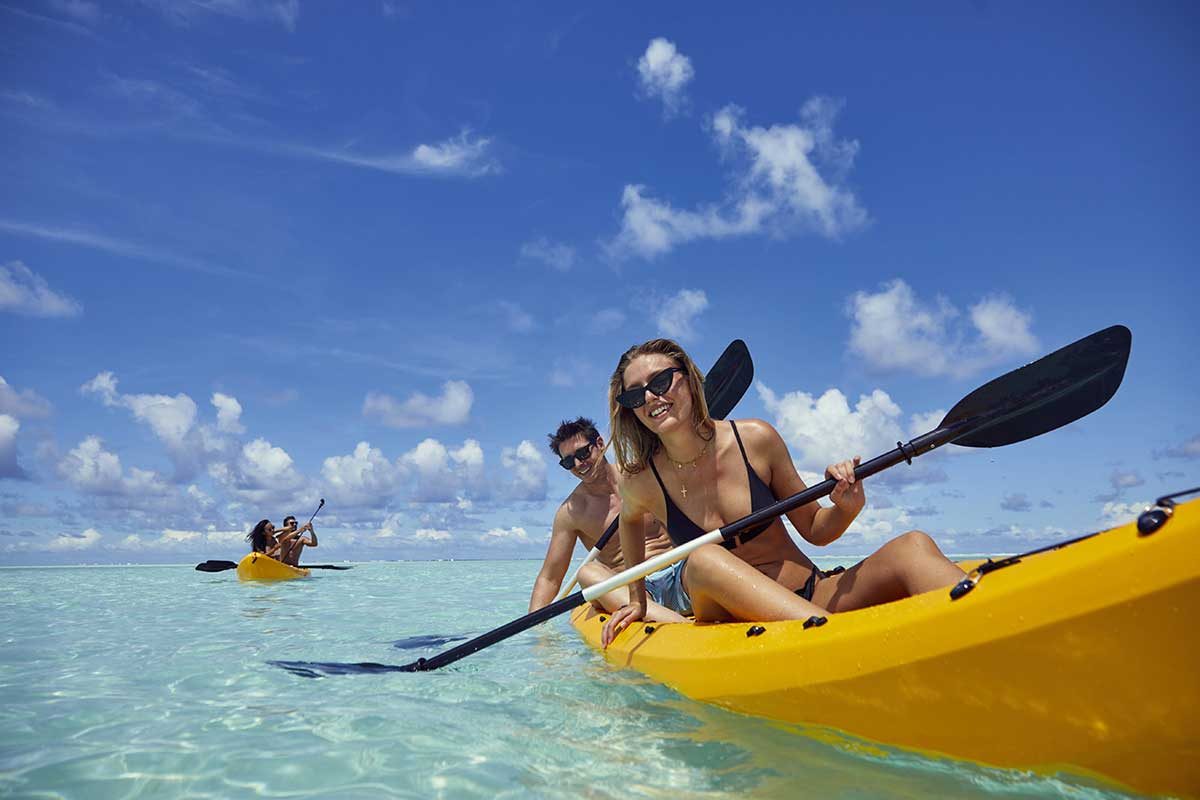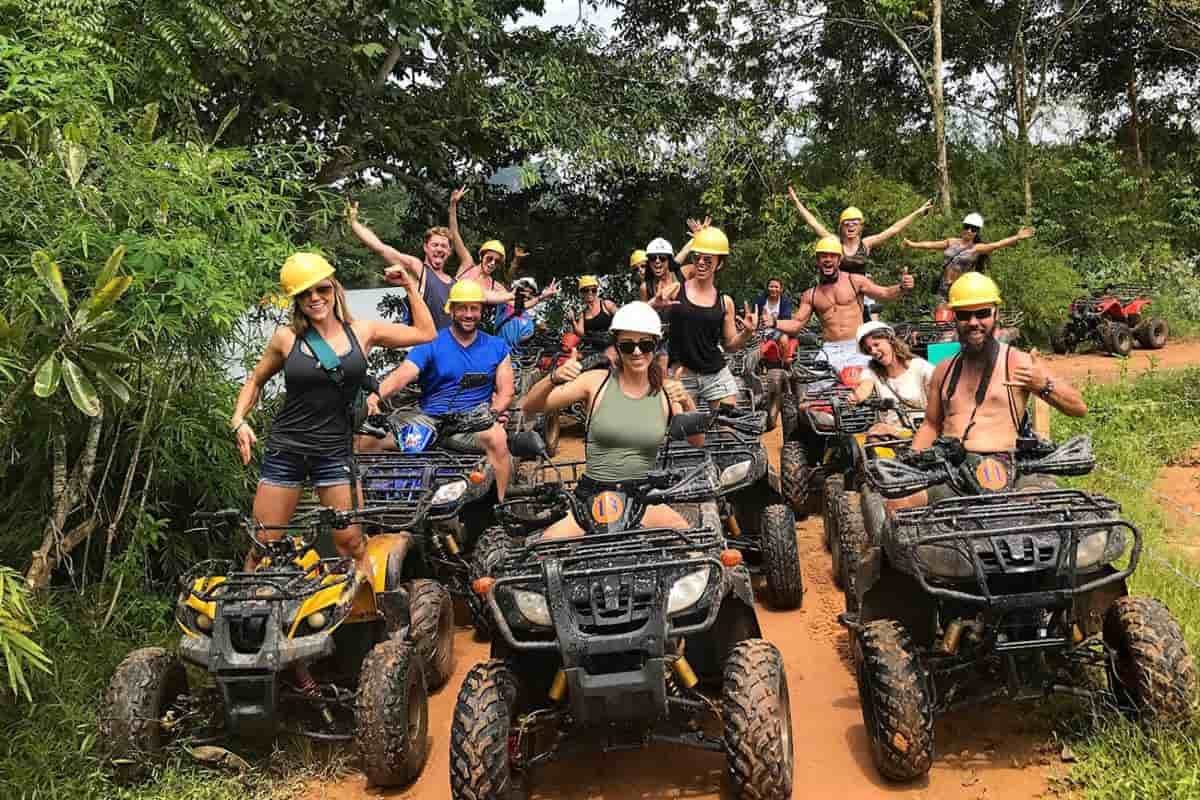 You may believe that doing extreme sports is pure risk or an empty activity, but to practice any of these sports requires a certain level of concentration.
We promise you that none of the extreme sports in Cancun presents any type of risk since the safety of all tourists is taken very seriously.
And there is no more concentration than kayaking, an extreme sport in Cancun that takes you to explore its crystal-clear waters, whether they are calm or not.
With kayaking you will have more than one experience: discover the beauty of nature, down to its smallest details; and empty your mind with each stroke you take, just living in the present and the sensations that surround you.
If you want to spend a full day leaving your worries in every advance you make with the kayak, you should go to the Sian Ka'an Biosphere Reserve, or the Tres Ríos Nature Reserve.
Give yourself the opportunity to discover that extreme sports are more than ‹‹unnecessary danger››, in Cancun. There is a choice, according to your needs, tastes, and the experience you want to keep.
Dare to experience any of these extreme sports in Cancun!