If you are visiting the Riviera Maya, you should take a day or two to visit the best shopping malls in Cancun, those that can serve as therapy, either for shopping or for the simplicity of the walk.
Also, how could you leave the Mexican Caribbean, without having taken a tour of the shopping malls in Cancun, discovering the variety of stores, brands and shows that they offer.
Stay, and go through this guide with us, where you will find the best shopping malls in Cancun.
5 must-see shopping malls in Cancun
Cancun is a city that has a lot to offer, from unreal beaches to extreme sports and unforgettable memories.
Among some of these wonders are its shopping malls, which you can visit to discover the luxuries of Cancun.
Also, a trip isn't a trip if you come back empty-handed, right? For this reason, we invite you to discover this special selection of shopping malls in Cancun, which we have prepared for you.
In this list we want to show you what we consider to be the best 5 shopping malls in Cancun and that you visit them and choose the one you liked the most.
1.Malecón de las Américas
It is located next to another of the large shopping malls in Cancun: Plaza las Américas. El Malecón de las Américas has a wide variety of shops to choose from where you can lose yourself for a while.
If you like to enjoy internationally recognized brands, then you can find within its modern structure stores such as: McDonald's, Starbucks, and Olive Garden.
You can also visit Chapur, a more regional department store, and just as incredible when it comes to shopping.
With its two areas: the exterior and the interior; the Malecón de las Américas, gives you the option to continue appreciating the Cancun sun. And if you are one of those who loves to share with the locals, then you must visit it during the weekend.
Considered one of the best shopping malls in Cancun due to its proximity to the sea and its easy access, it is undoubtedly the most visited.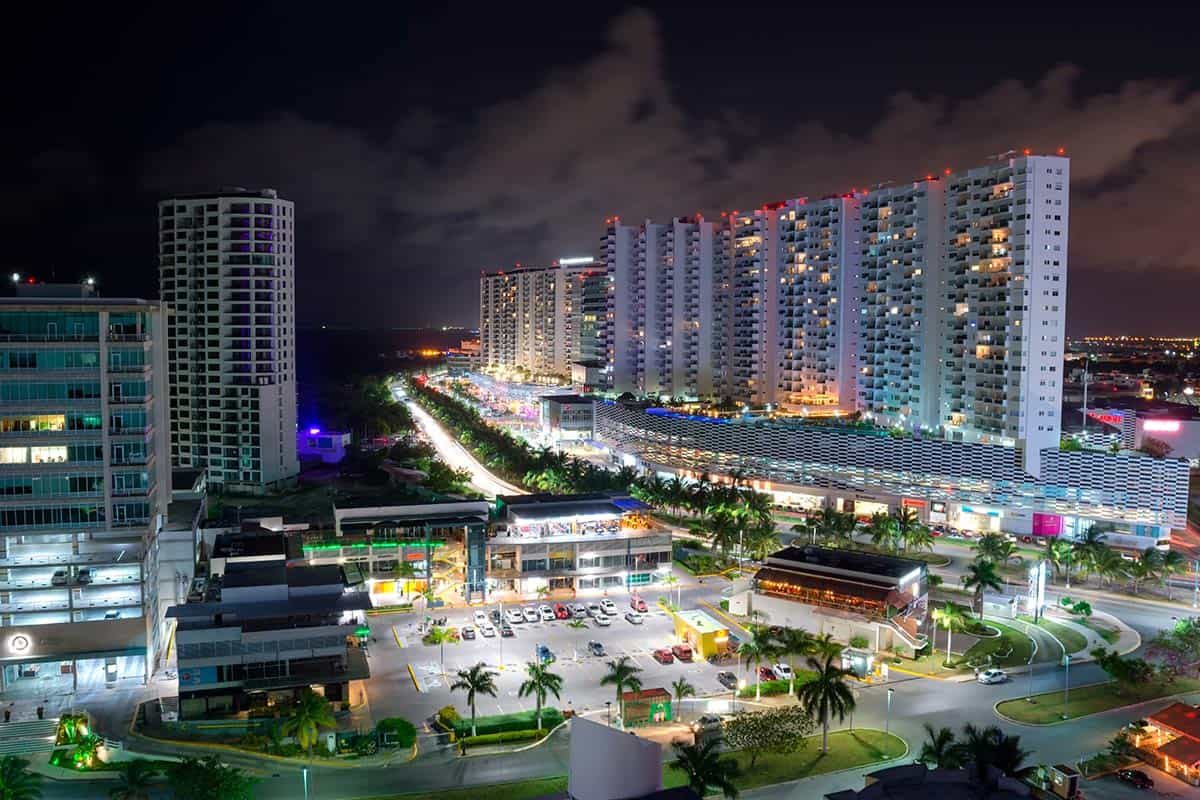 Neighbor of the Malecón de las Américas; This shopping center in Cancun is one of the oldest in the commercial area of the city, and where many locals have their residences.
In recent years there have been significant changes in the layout of the mall, such as the food court moving to a different area, being replaced by stores like H&M and Old Navy.
A particularity of this shopping center in Cancun is that you will be able to appreciate a good live music show during the holiday season.
You will also be able to meet a very particular pet store. If you are one of those who appreciates a good movie, then you must go to its wonderful cinema.
A place full of many stores of recognized brands, without a doubt one of the busiest shopping malls in Cancun, many tourists visit it in high and low season to explore all its areas.
Now, if you are one of those who do not miss the opportunity to be dazzling, you have to visit the beauty salons, the huge clothing stores, the cosmetics stores and skin care products.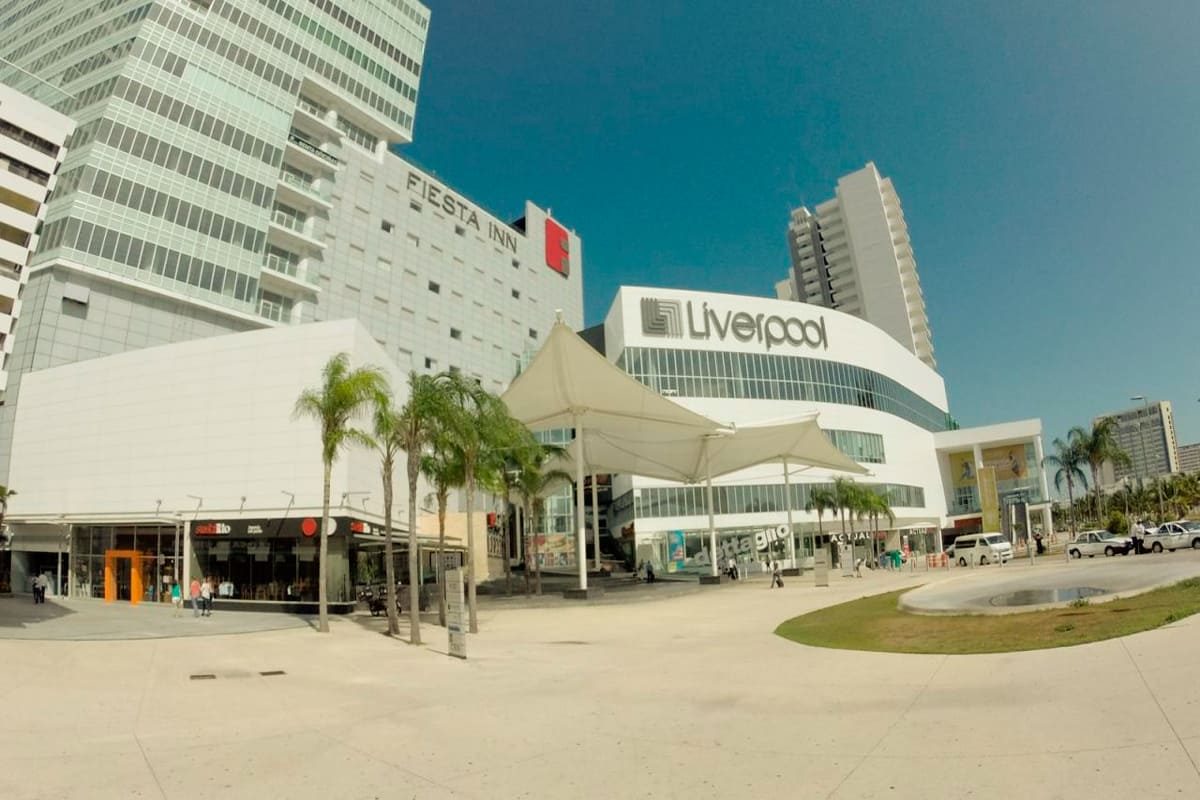 3. Puerto Cancún Marina Town Center
A shopping center in Cancun that broadly follows the theme of many others: exploiting the natural beauty of the city by having an open concept structure.
It is located in the Hotel Zone of Cancun, and you can enjoy both shopping and a pleasant walk with family or friends, and even if you traveled with your pet, it is more than welcome!
You will also have the option of continuing to exercise on the grounds of the mall. You know, if you are one of those who cannot live without exercising, even if you are on vacation.
In this shopping center in Cancun you will find big brands such as: Zara Home, Best Buy, and H&M; but you can also make a visit to the stores of more regional products, where you will get souvenirs from the trip.
Its privileged location puts it in the crosshairs of all tourists, since it is one of the shopping malls in Cancun that is located near the tourist lodgings, that is, in the hotel zone of the city.
Now, if you want to get out of your room and keep up with the movie releases, then you can go to the Cinépolis or IMAX theaters.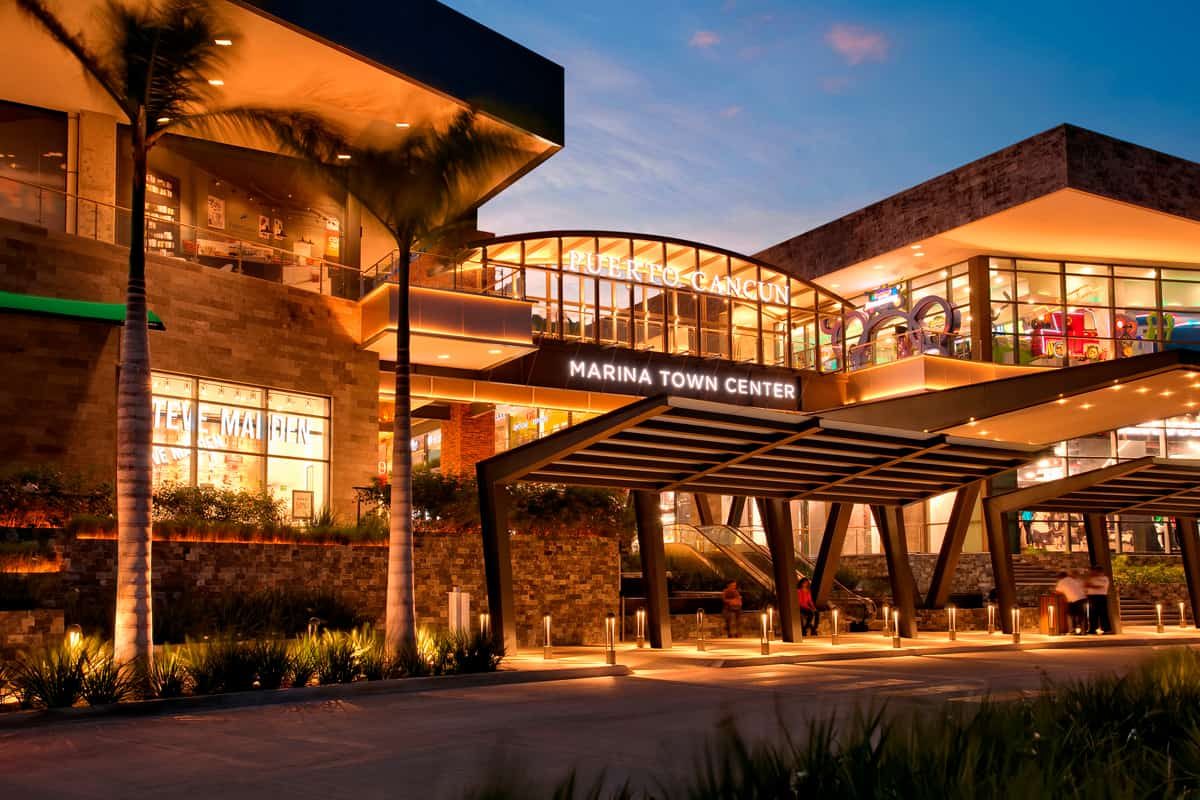 4. Mercadillo Coral Negro is not common when you think of shopping malls in Cancun
It is possible that the idea of visiting a flea market in a city that is not yours, seems unappealing and unnecessary, but… imagine all the options that you will have at hand in a few steps.
Perhaps the Mercadillo de Coral Negro is not part of the luxurious shopping malls in Cancun, but it is very popular. Especially since it is located in the Hotel Zone of the city.
Here you can find very native souvenirs, such as richly painted ceramics, costume jewelry from the region, as well as garments that scream Mexico in every thread.
It shows the traditional side of Mexico, it is a very peculiar place loved by tourists, we cannot compare it with the other shopping malls in Cancun, but it is the perfect place to find sculptures and souvenirs.
And if you want to go a little further and want to have a true mark of your trip to Cancun, then you should haggle for a tattoo among the many shops in the market.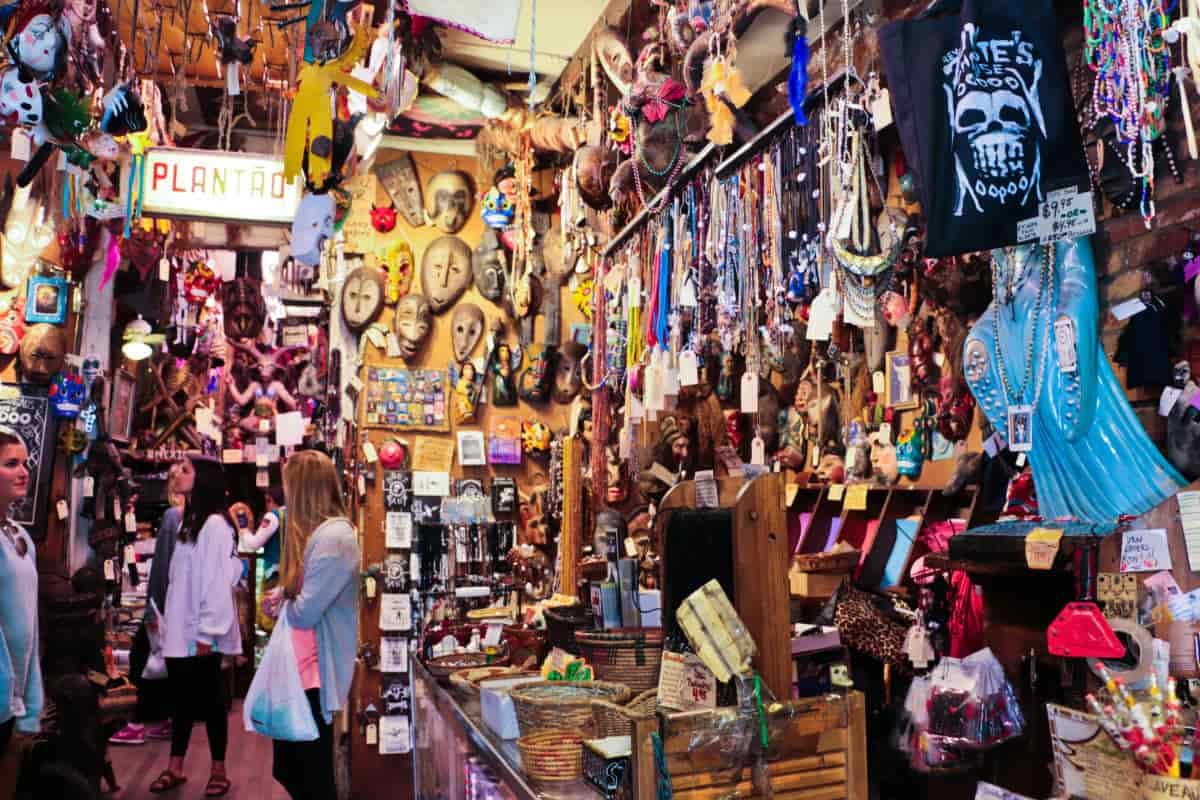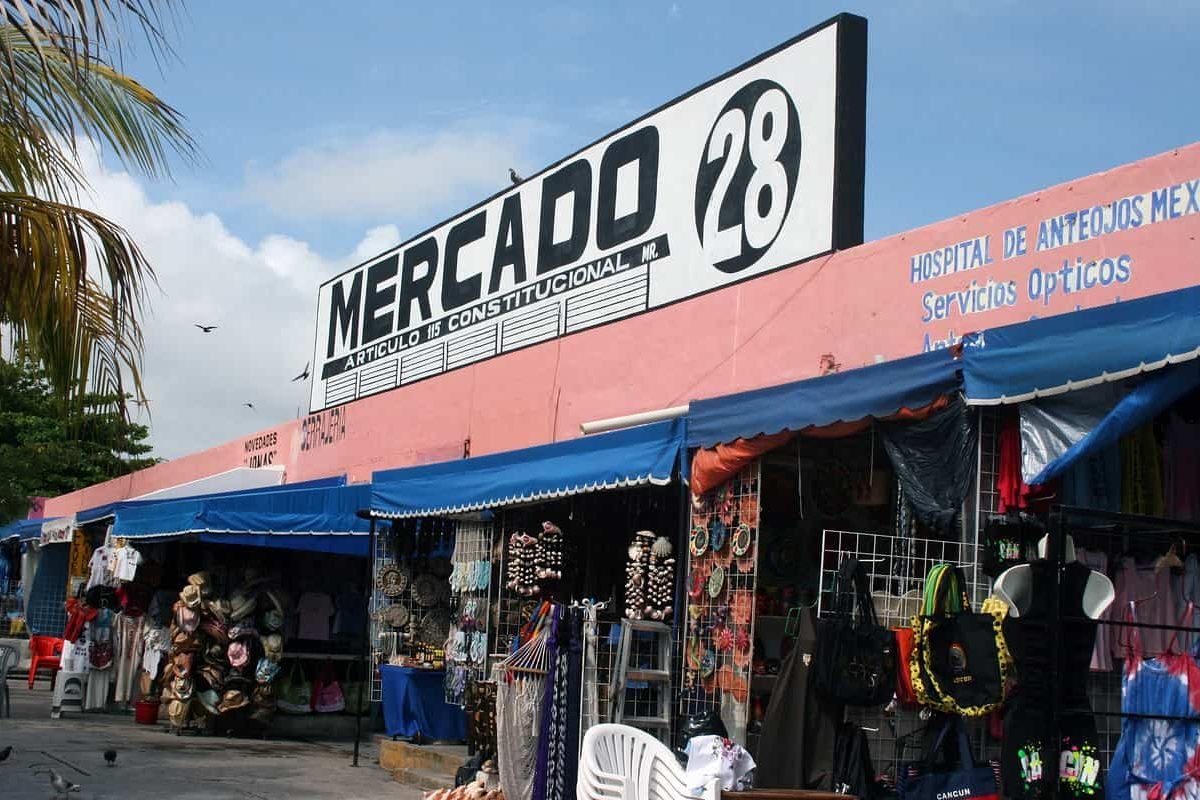 It is another of the best-known flea markets in the city, closer to the residences of the locals than to the Hotel Zone, however, it is just as unmissable.
Yes, It's not a real mall in Cancun, but come on! Isn't one of the purposes of traveling to learn about the culture of the country, its people and customs?
Well, in Mercado 28 you will find all this and a little more!
Of course, you must have a very well-organized plan once you enter the labyrinthine corridors of the market or what should have been a pleasant exploration will turn into a tourist nightmare.
Don't be intimidated by the excessive number of vendors, who can become violently effusive; you hold your ground and haggle as much as you can.
In this way, you will get a good amount of handicrafts, clothing, jewelry and any object that represents the true Cancun.
And don't forget to take a walk around the food area of the market, where you will taste dishes from the region's gastronomy. As you take a bite of some exquisite Mexican dish, you will leave the bustle of the market behind.
You won't even notice that you're not in an exclusive shopping center in Cancun, where you can find the same stores that you can visit in your hometown. Give Cancun flea markets a try.
This is what Cancun offers you, luxuries and simplicity, the best of both worlds in one place, now you know part of the shopping malls in Cancun.
What do you think? Isn't it true that Cancun is a natural and architectural jewel, as well as a commercial one? If you travel to the Riviera Maya, you have to take a tour of the most incredible shopping malls in Cancun. Not everything is sun, sand and water.