The Pacific coast of Mexico is one of those natural treasures that must be preserved. It is where Puerto Vallarta is found, a wonderful little city that gives all its visitors a reason to come back, and memories that will last for a lifetime. In short, food for your spirit!
If it is true that Mexico has several spas that steal the hearts of tourists. However, what cannot be denied is the special aura that surrounds the most attractive places in this beautiful city.
Located in Jalisco, Puerto Vallarta offers an unlimited number of marine landscapes capable of warming even the coldest heart. Its people, its gastronomy, its beaches, and its colorful nights make Puerto Vallarta a very attractive place.
What can Puerto Vallarta offer you in its most attractive places?
The question should be, what can't you enjoy in the most attractive places in Puerto Vallarta? Because you will find that everything about Puerto Vallarta is enjoyable!
To begin with, the architecture, the sea, and the advance of modern infrastructure merge into one magical place, which makes Puerto Vallarta a more than attractive destination for those who have the fortune to step on its cobbled streets.
On the other hand, you have nightlife, extreme sports, gastronomic tours (one of the best gastronomic options in Mexico), romantic walks through the port, and a lot more. Enjoy the luxury and artisan trade of the Malecón, a true paradise on earth.
What is for sure is that you will enjoy your time in Puerto Vallarta, whether you go as a family, as a couple, with friends, or simply to enjoy yourself alone.
Whatever your situation is, let the marine magic of this beautiful city wrap you up and take you to that world of dreams where you can let the hours, days, or even weeks go by. Discover the meaning of peace, fun, and enjoyment.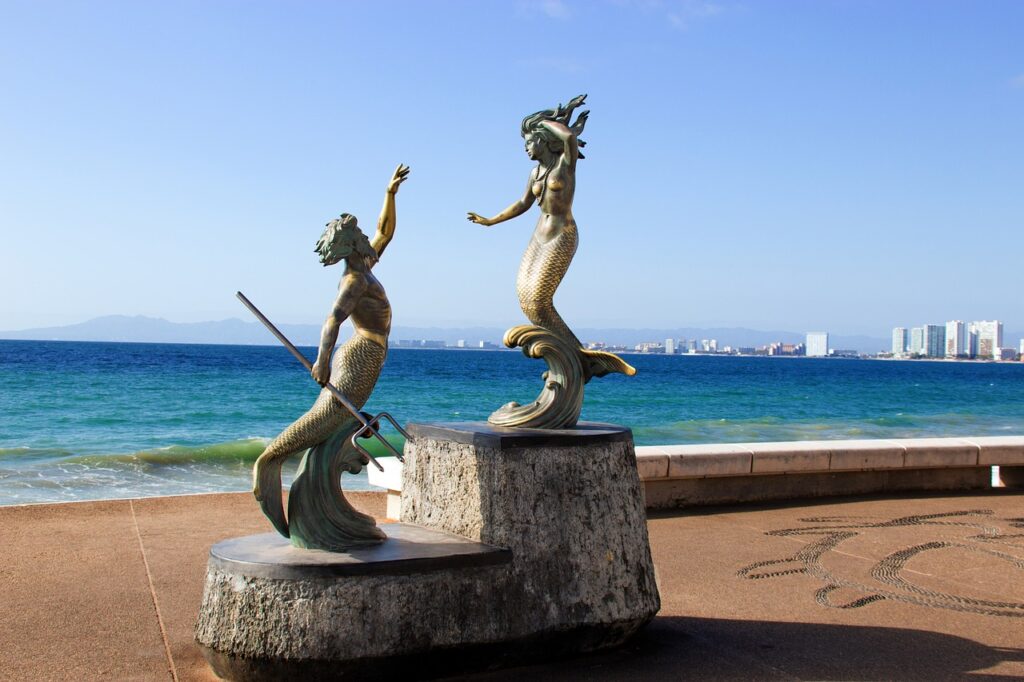 Five of the most attractive places in Puerto Vallarta, to create unforgettable memories
From restaurants, beach boutiques, boardwalks, and religious and historical architecture, to beaches that frame the exuberance of the Pacific; Puerto Vallarta has places that exude allure from dawn to dusk.
Below we give you a look at five of the most attractive places in Puerto Vallarta, making it clear that this is just the tip of the iceberg because on this side of the Mexican coast you will find more than you expected to find.
Botanical Gardens
If for a moment you get tired of so much sand and sun, you must take a tour of the Puerto Vallarta Botanical Garden.
Why is it one of the most attractive places in Puerto Vallarta?
Because it offers you a great variety of fauna and flora of the region while enjoying the jungle breeze and the freshness of the vegetation.
Additionally, you will be able to watch hummingbirds and orchids at your leisure! A place that will undoubtedly calm the hustle and bustle that we carry daily in our modern society.
Just drift along jungle-shrouded trails, inhale the air of the curated gardens, and marvel at the koi pond.
Save in your memory one of the most attractive places in this beautiful area. Puerto Vallarta is a place away from everything you know, and a place different from the usual sand. Enjoy the sea breeze and scorching sun of the coastal city.
Puerto Vallarta's Malecon
It overlooks Banderas Bay (another of the most attractive places in Puerto Vallarta), it is full of little shops, cafes, artists, music, sea breezes, night shows, and the list goes on.
The Malecon is a must-see on a trip to Puerto Vallarta. It will be engraved in your memory forever since it will be impossible to forget its people, sounds, smells, and sensations.
The Malecon is one of the most attractive places in the region because it is home to a hive of local life, from the oldest to the most modern. A journey between two worlds.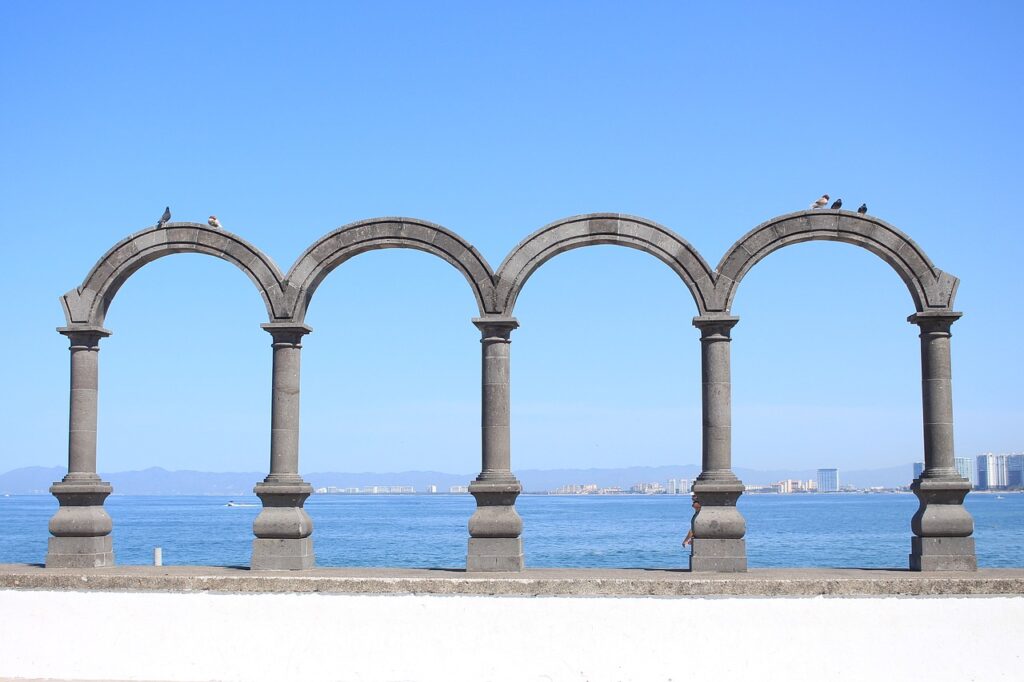 Romantic zone of Puerto Vallarta
Also known as Old Town, South Side, or Old Vallarta. It is in our top five of the most attractive places in Puerto Vallarta because it shows the calmer and more traditional side of it.
Its beautiful cobblestone streets transport you to the past, its bars make you want to sing and dance, and its taco stands on every corner remind you that you are in Mexico!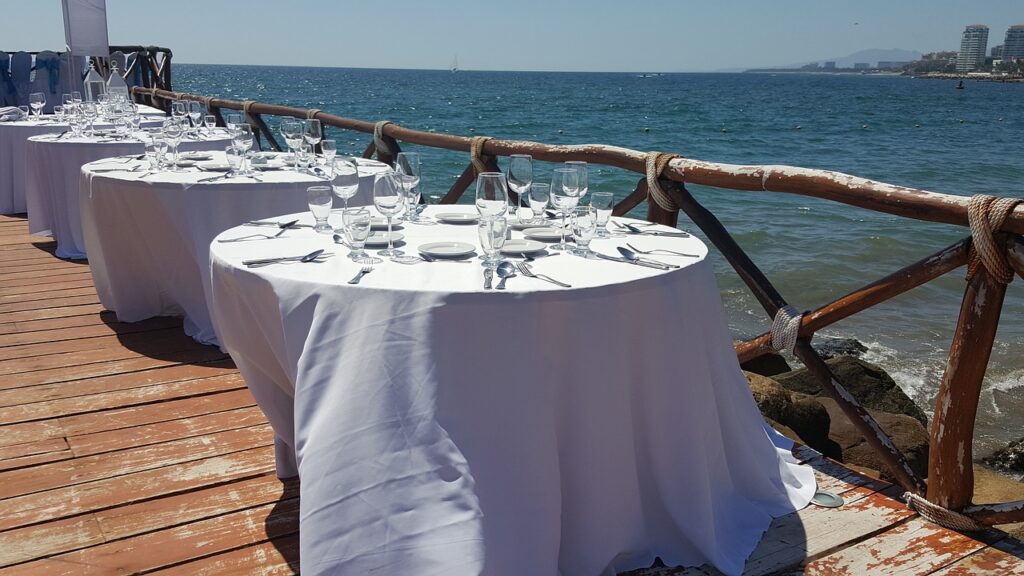 Los Muertos Beach, Puerto Vallarta
Located south of Olas Altas (another beach in the port), very close to the Romantic Zone; Playa Los Muertos (Beach of the Dead) is one of the most attractive places in Puerto Vallarta for its landscapes, for its people, for its bars and restaurants. And no, there aren't any dead people in it. 
If you want to enjoy a beautiful landscape full of sea, sand, palm trees, and unreal sunsets; Playa Los Muertos is for you.
Don't hesitate to experience one of the most attractive places in Puerto Vallarta from the time the sun rises until your eyes and feet give out in the dark of night.
Puerto Vallarta Marina
Over time it has become one of the most popular attractions of the city, and thus one of the most attractive places in Puerto Vallarta.
Such is its success that it turned out to be a model for neighboring cities such as Mazatlán, Ixtapa, Cabo, and Cancún.
Its expanse of white sand, its countless retail stores, its marina, and its magnificent golf course make the Puerto Vallarta Marina a must-see for tourists.
It could be said that beyond the landscape, it is the food that can leave you trapped here. The options are Ice cream parlors, restaurants, from the cheapest to the most luxurious; Starbucks, bakeries, and you have a wide selection of supermarkets!
You cannot visit Puerto Vallarta without taking an exhaustive look at the city's Marina.
So what are you waiting for? Come and tour the most attractive places in Puerto Vallarta!
Más artículos que te pueden interesar: