Vacations in Cancun All Inclusive for  $299 USD per adult  + 2 Children Free
Enjoy an incredible vacation in Cancun, five (5) days and (4) four nights for two adults for just
$299 per adult + 2 children Free at the most spectacular 5-Star Resort in Cancun. All inclusive Vacation.
Please fill out this short survey so the absolute best booking experience can be provided.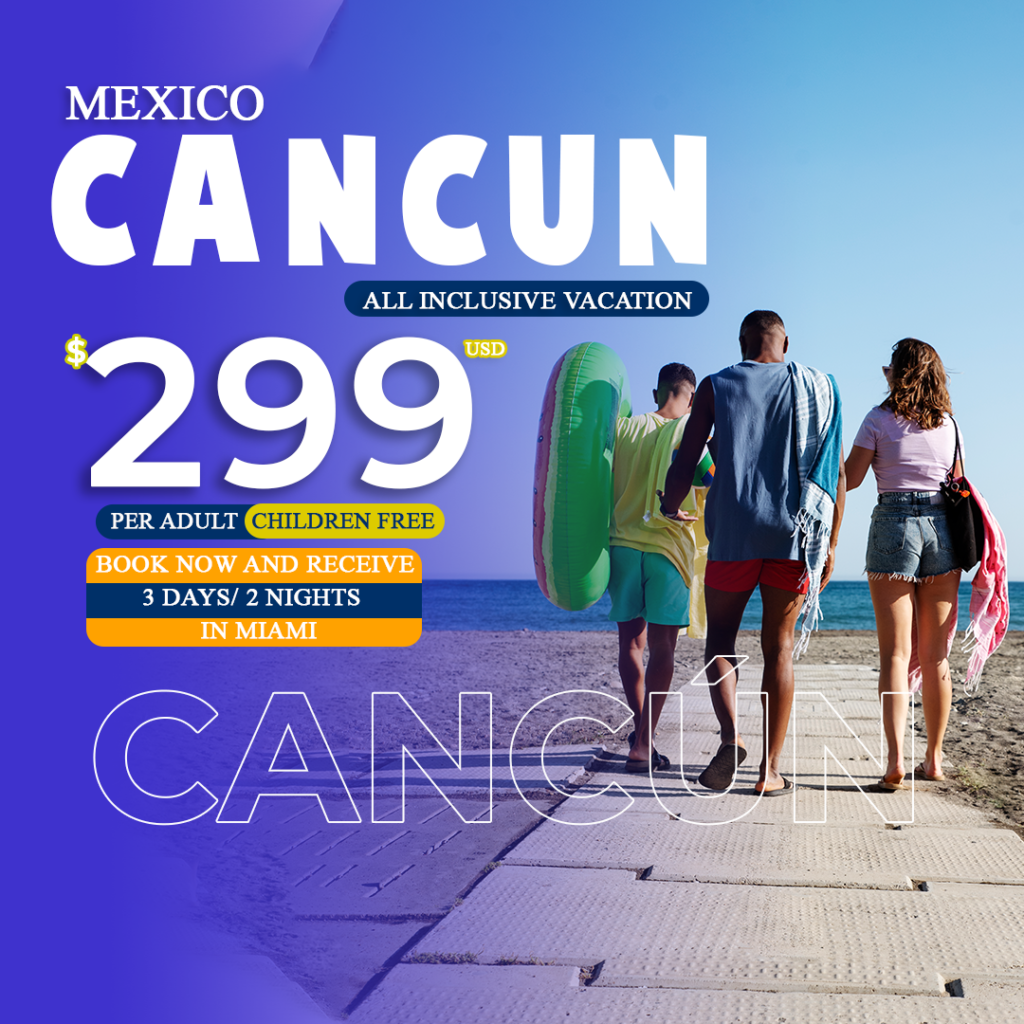 Hurry, prime dates are going quickly 
Terms and Conditions
This offer is for 5 days and 4 nights of All Inclusive accommodation . Your Cancun vacation is valid for 2 adults. Please understand that this vacation is not intended for group travel or anyone currently working in the travel industry. You will have 18 months from the original purchase date to use the vacation. If you are married, you must be between the ages of 28 and 75; however, if you are single, you must be between the ages of 28 and 65. There are no blackout dates as long as you can give us at least 45 days notice. If you plan to travel in the months of March or December, please let us know at least 60 days in advance, as that is our high season here in Cancun. Airfare is not included in this offer. You will be responsible for providing your airline tickets and a one-time reservation and processing fee of $79 USD, which will not be paid until you reserve your travel dates. You are eligible for this promotion today at a total price of $299 USD per adult in exchange for 90 minutes of your time to preview the host resorts. (Price based on double occupancy for adults). By clicking "Submit", you give permission for a WOW Travel or our partners to contact you regarding this offer at the phone number or email address you provided to us. You agree that we and our partners may call or text you at the phone number you have provided, even if it was previously dropped from a Do Not Call record. You agree that we or our partners may use automated calling technology, if offered now or in the future, to communicate with you by phone or text message.